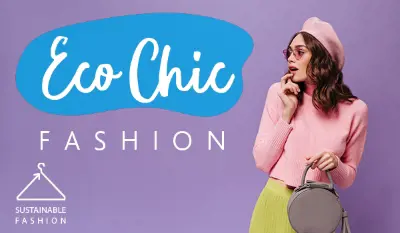 Forget New York, Paris or London, The Prince & Princess of Wales Hospice is bringing all the glitz and glamour of the catwalk to Bellahouston Park on 10 September.
Seventeen individuals who are all patients, staff, supporters and volunteers of the hospice will model in Eco Chic, showcasing the quality and array of sustainable fashion available on local high streets from the 17 Hospice Shops. Each outfit will be hand-picked by the models and bought for less than £40 in honour of the hospice's 40th anniversary year.   
The Hospice Shops contribute more than £500,000 to support patient care at the hospice each year and to mark the anniversary year, the '40 for 40' campaign showcases how people can purchase a full outfit from the shops for under £40 while helping to support the hospice and reduce their carbon footprint. Each year approximately 350,000 tonnes of used but still wearable clothes are sent to landfill in the UK. 
Rhona Baillie, Chief Executive of The Prince & Princess of Wales Hospice, said: We're delighted to be able to host such an exciting and innovative event. Not only are we showcasing the amazing quality and choice on offer in our shops but we're also putting our patients, staff, supporters and volunteers front and centre of the spotlight. We're on a mission to do what we can to encourage people to think more sustainably about their fashion choices, so we're saying donate your wearable clothes to us and make our Hospice Shops your next destination shop for your future wardrobe choices." 
Models on the day include:
Nigel Williams, a long-term supporter of the hospice who last year cycled more than 1,000 miles from Lands' End to John O'Groats to raise money for the hospice. Nigel said: "I am delighted to be taking part in this fashion show. It's not my normal activity but I'll support the hospice in any way I can."
Hospice patient Jean McCauley is 56 years old. Before Jean was diagnosed with incurable Multiple Myeloma in September 2021 she had been an Employment Advisor. She says: I'm happy to say that the hospice has been a lifeline to me.  I attend the Wellbeing Hub on Wednesdays or Thursdays, sometimes on both days.  It's a wonderful place where you meet patients in similar situations to yourself.  The staff and volunteers do an amazing job looking after us all from the pampering sessions to the endless cups of teas and the obligatory cake with other lovely surprises often thrown in between.  I come away feeling much more relaxed and ready to face what the rest of the day has in store for me. The hospice helps you to live with a life limiting illness in a much more positive way and I will always be grateful for their support."
Stuart McKeown is one of the amazing chefs at the hospice's BARGACREE café. Day in and day out, Stuart and the team produce outstanding food for patients, staff and the public. Stuart said: I was spoiled for choice in my allocated Hospice Shop, they really do have something for everyone. Which is fortunate as I am appearing twice on the catwalk, first as Stuart and second as my alter ego Caryn Tyne. I'm a performer at heart and love appearing in shows as Caryn Tyne. I can't wait for the audience to meet her."
Well known Scottish personality and hospice ambassador Carol Smillie will be modelling some outfits and the event is hosted by former Britain's Got Talent contestant and Scottish entertainer Edward Reid. Tickets are on sale from the hospice website www.ppwh.org.uk
The network of 17 retail shops, open throughout the Greater Glasgow area help generate much-needed funding for The Prince & Princess of Wales Hospice which cares for 1200 patients and their families every year.
The hospice must fundraise approximately £3million each year to continue providing this care, free of charge to those who need it.
People can find out more about the Hospice Shops and their locations by visiting www.ppwh.org.uk