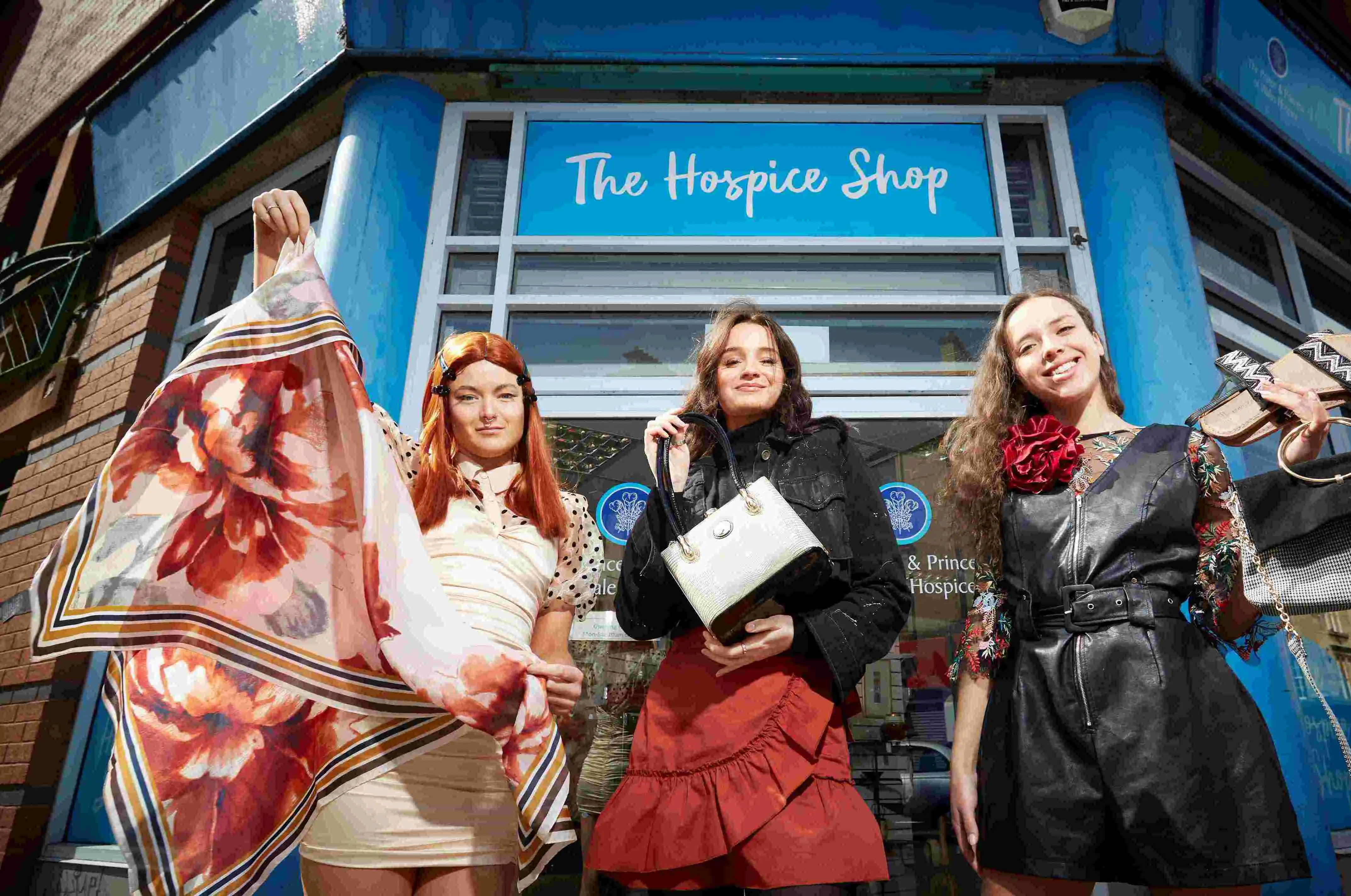 A Glasgow stylist is set to take on a unique role by becoming the first Ambassador for The Prince & Princess of Wales Hospice's charity shops.
For four decades the hospice has been providing vital compassionate care, free of charge to the people of Greater Glasgow and their families.
As a charity, the hospice must raise more than £3million each year just to keep its doors open and one of the ways in which it raises funds is through its network of 17 charity shops based in local communities through Glasgow.
The Hospice Shops contributes more than £500,000 to the hospice each year and to mark the anniversary year it is launching the '40 for 40' campaign where we are showcasing how people can purchase a full outfit for under £40 and help to support the hospice in its 40th year.
Launching the innovative initiative is Glasgow business owner and influencer, the Sustainable Stylist, Victoria Lee.
 Victoria comments: "I'm very excited and honoured to be the first retail ambassador for The Hospice Shops. My passion is promoting sustainable fashion choices to help improve our environment for everyone. My whole business is centred around personal shopping for people from the incredible host of charity shops which are available on our doorsteps.
"Each year approximately 350,000 tonnes of used but still wearable clothes are sent to landfill in the UK. I am on a mission to highlight that fast fashion isn't the answer, we're all able to get our fashion fixes from our local charity shops.
"I am just delighted to be part of The Hospice Shops' journey to providing the people of Glasgow with quality, sustainable and pre-loved clothing. And the 40 for 40 campaign is the perfect way to introduce people to the vast array of choices available at a fraction of the cost of the high street.
 "Going forward I'll be working closely with the retail team at the hospice on other awareness campaigns to hopefully bring our message to a whole new audience."
 Angela Renton, Retail Operations Manager for The Prince & Princess of Wales Hospice, commented: "We are delighted to have Victoria onboard with The Hospice Shops. She epitomises our whole ethos. Promoting the circularity of clothing to reduce landfill and therefore improve our environment. We are so very grateful to the people of Glasgow for choosing to donate to the hospice. We provide a much-needed service to our local communities throughout Glasgow by offering local access to low-cost clothing.
 "But we also want to expand and encourage people who may not have considered charity shopping previously to give it a go. With Victoria's help we will continue to promote the quality of our pre-loved items which are on sale, and which help to fund care at Glasgow's Hospice.    
People can take part in the 40 for 40 campaign by visiting a Hospice Shop throughout Glasgow and sharing their pre-loved outfits through social media by tagging @hospiceshops
Angela continued: "Every item donated, and every penny spent in our hospice shops contributes to Glasgow's Hospice mission to provide compassionate care for people with life-limiting conditions and we would like to thank everyone who supports us."