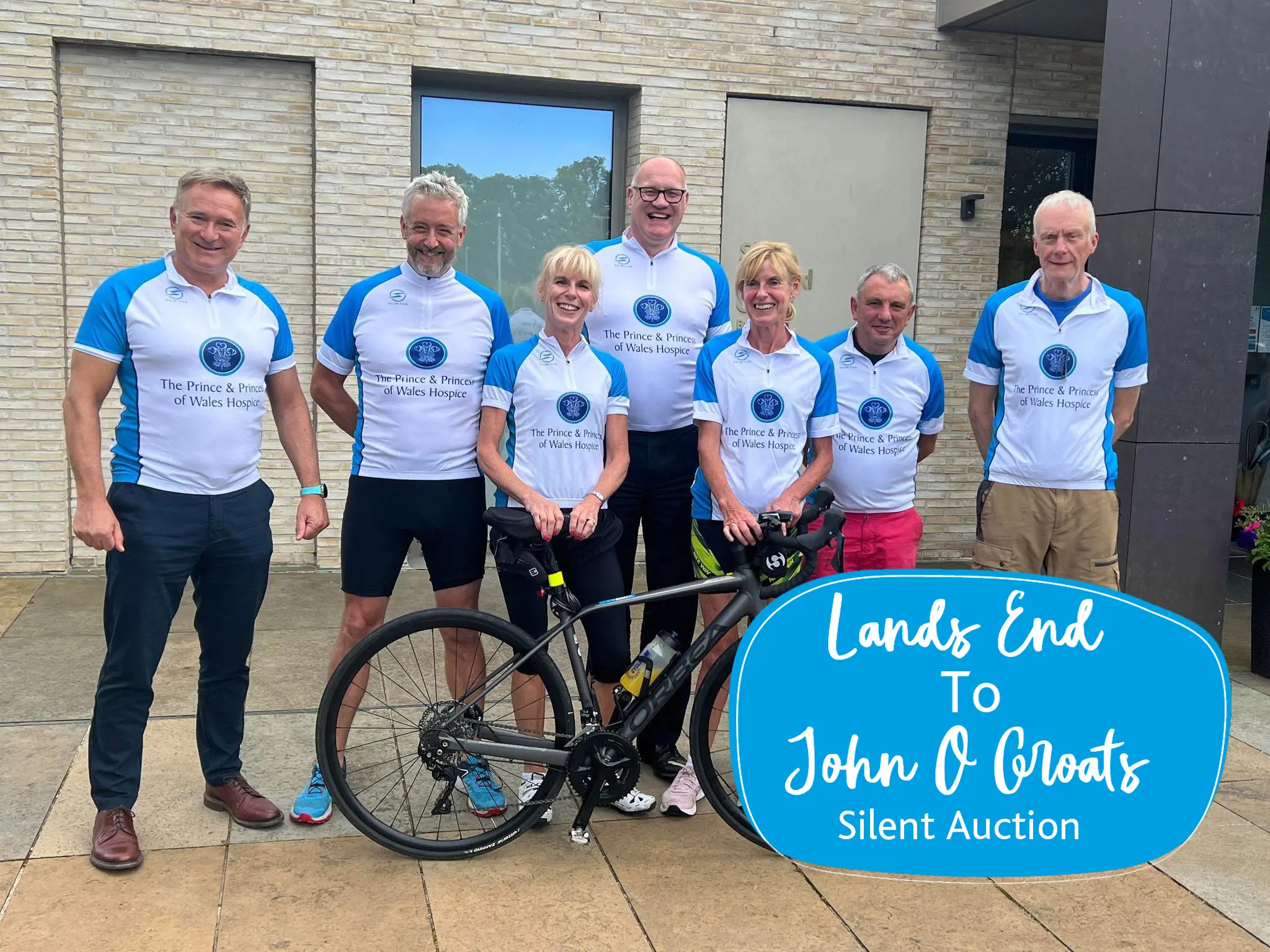 A fabulous group of fundraisers (Nigel, Martin, Rob, Hazel, Liz, Fraser and Raymond) are cycling from Land's End to John O'Groats, the furthest possible distance in the British Isles, a classic challenge that many dream of.
Starting at Land's End on the south-westerly tip of England, they will pedal their way through Cornwall, over Dartmoor and north along the Welsh border, skirting the Lake District into Scotland, via lochs and the Highlands to the North Coast and John O'Groats. In all they will cover roughly 1000 miles, passing through some of the most stunning and remote countryside in the British Isles.  This is a tough challenge but a fabulous way to see the country, and one of the most rewarding things they will ever do! Our amazing cyclists are putting their feet to the pedal all in support of caring for patients with a life-limiting illness and their families at Glasgow's Hospice. 
Our cyclists are running an auction to help their fundraising efforts which is open to everyone to get involved. In order to place your bids, visit -  https://www.jumblebee.co.uk/LEJOG
The auction is live now and closes on 23 September at 6pm. 
Good luck team PPWH!