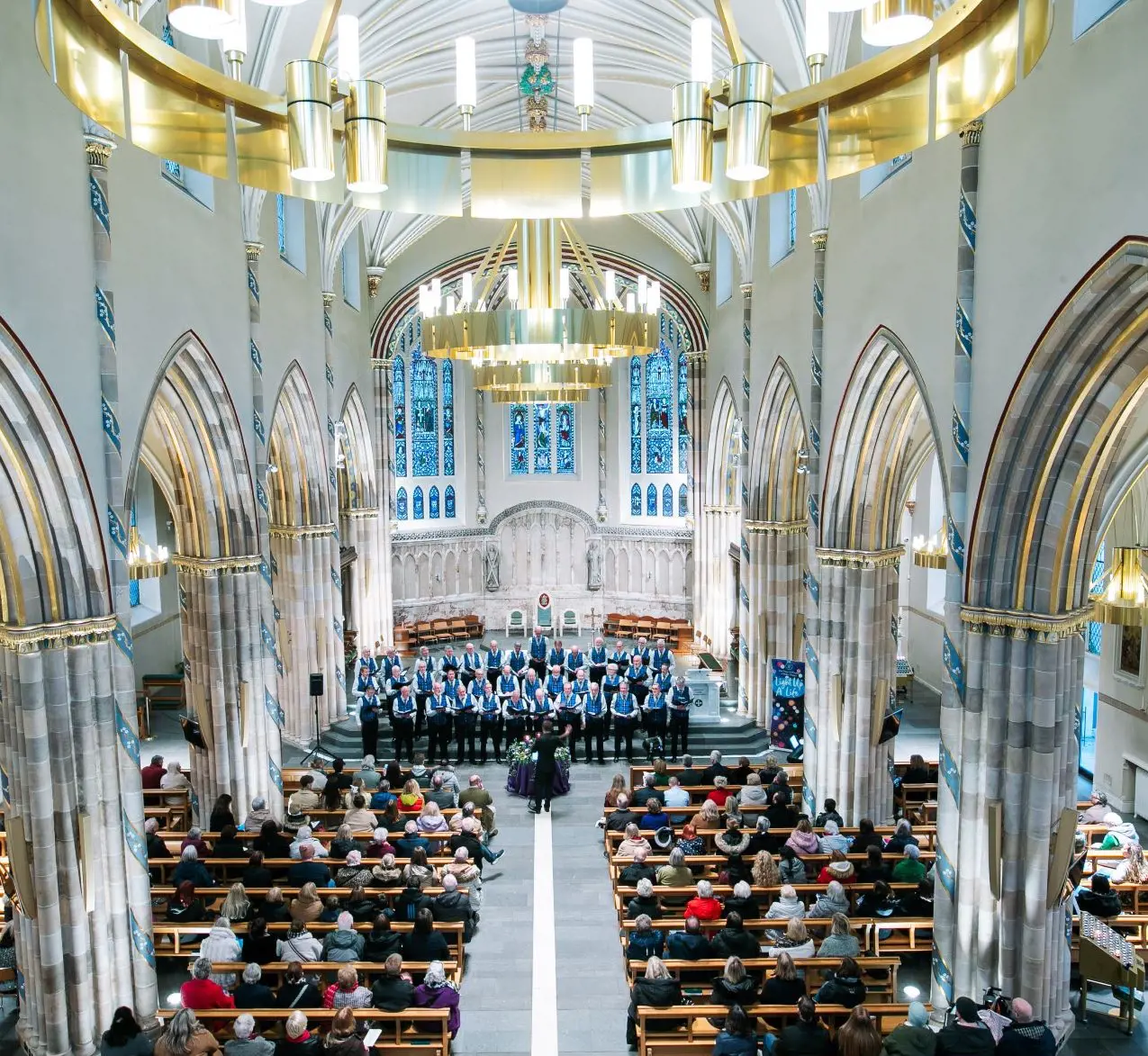 Families and friends came together to remember and celebrate the lives of loved ones who have died at a special carol concert organised by The Prince & Princess of Wales Hospice.
The service was conducted at St Andrew's Cathedral in Glasgow as part of the hospice's annual Light Up a Life celebrations.
"The hospice cared for my father and also for our family. We were allowed time and space to visit my dad, we were supported throughout the entire time. We are so grateful for everything they did for us," said John McVeigh son of Tony McVeigh who died at the hospice in June 2021.
John, along with his mum Ann, brother Anthony and sister Caroline all attended the Light Up a Life service together to remember and celebrate Tony, their husband, father and grandfather.
The service was conducted by hospice Chaplain, Reverend Leslie Edge with BBC Scotland presenter, Judith Ralston hosting. The uplifting carol service was performed by the Westerton Male Voice Choir.
This year, the service returned to an in-person event following last year's virtual celebration due to the pandemic.
"We gather every year to celebrate the lives of loved ones, it's such a meaningful and important thing for people to be able to do," said Rhona Baillie, Chief Executive of the hospice.
"We know how much people value the occasion of coming together in shared remembrance and celebration. It is such a moving experience to be here and provide comfort to those who have lost a loved one."
Glasgow's Hospice provides free specialist care to 1,200 new patients with terminal and life-limiting illnesses and their families each year both at the hospice at Bellahouston Park and in patients' own homes.