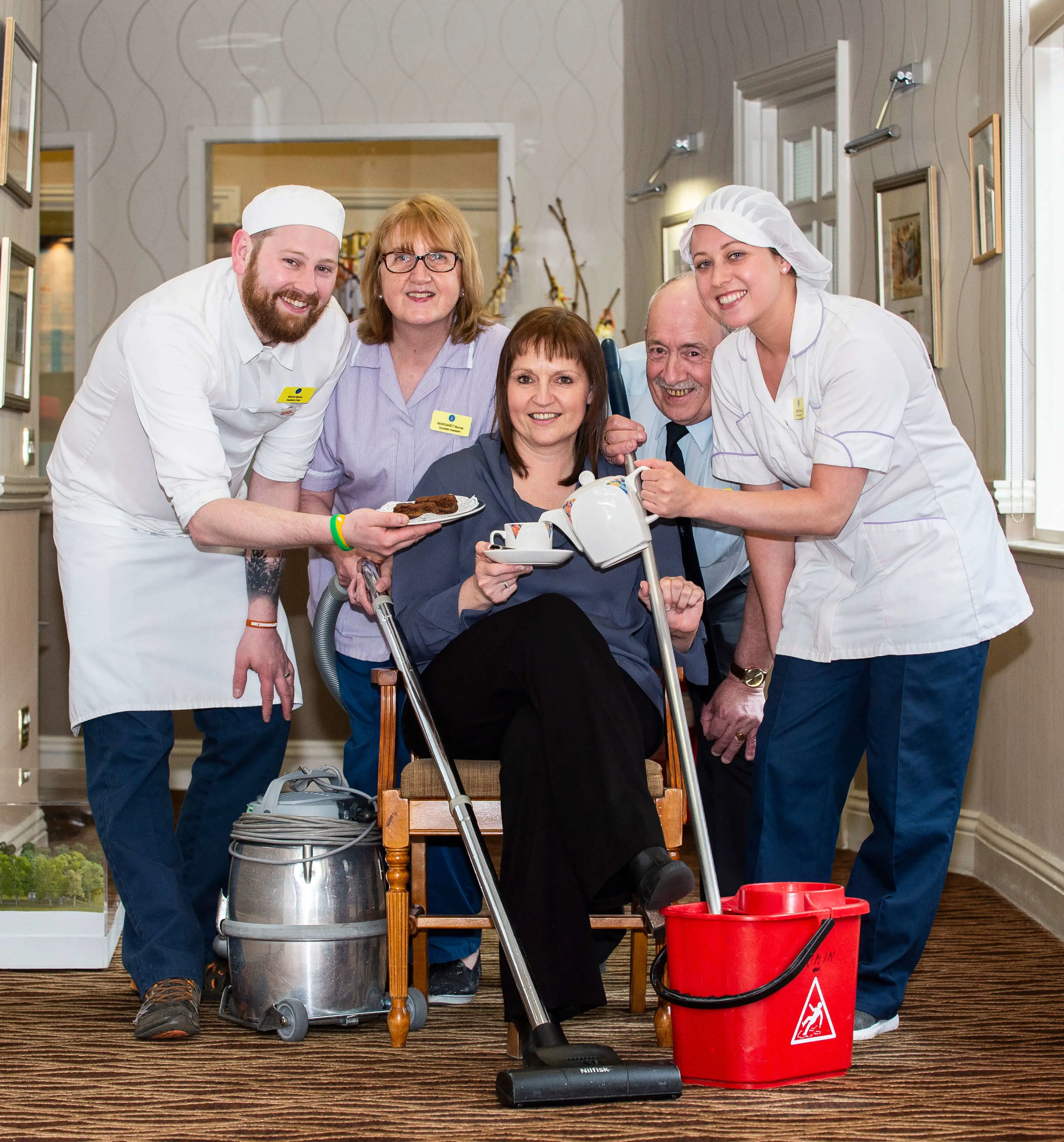 Staff are learning with Glasgow Welcomes, the city's tourism services initiative, to deliver a world-class customer service experience.
Hospice staff from the operations department, including kitchen, shop, reception, porters and domestics, have been coached in service excellence, leadership development and staff recruitment.
It now means they can ensure they always offer a warm, friendly welcome to everyone who comes in the door, reducing anxiety at such a difficult time in their lives.
Rhona Baillie, chief executive of The Prince & Princess of Wales Hospice, said:
"This is a fantastic opportunity for our dedicated staff to learn new skills. We provide the very highest standards of care and service throughout the hospice and this new training ensures our patients and families remain our top priority."
Glasgow Welcomes is an industry-led, public and private sector partnership, set up with the idea that it is the people who work in the city's hospitality sector who are key to Glasgow's vision of a world-class tourism destination.
The flagship customer service programme encourages participants to think about customer service in a new way, and in a way that delivers fantastic experiences through people, and creates ambassadors for service excellence.
To date, more than 11,000 participants have engaged with Glasgow Welcomes training and events, from every sector of tourism and hospitality, businesses large and small.
Craig Martin, head of HR at Glasgow Airport and chairman of Glasgow Welcomes said: 
 "We are delighted that the team at The Prince & Princess of Wales Hospice has engaged with Glasgow Welcomes: Service Excellence training workshops.  

"The staff have now joined the large number of Glasgow businesses and organisations that have already reaped the benefits of participating in this city-wide programme, through enhanced employee skills and customer satisfaction.  

"We look forward to working with the hospice as we move forward."
Work started in September 2016 to build a new home for The Prince & Princess of Wales Hospice in Glasgow's Bellahouston Park.
The new facility, set in a 7.5-acre site in Bellahouston Park, will lead the way in palliative care, offering a gold standard of care and support to 1200 new patients and families every year in a purpose-built facility.
The hospice is one of the first in the country to transition young adult patients from children's to adult hospice services.
The revolutionary patient care in the new hospice offers adaptable private, social and family spaces specifically designed to boost wellbeing and create a sense of calm.