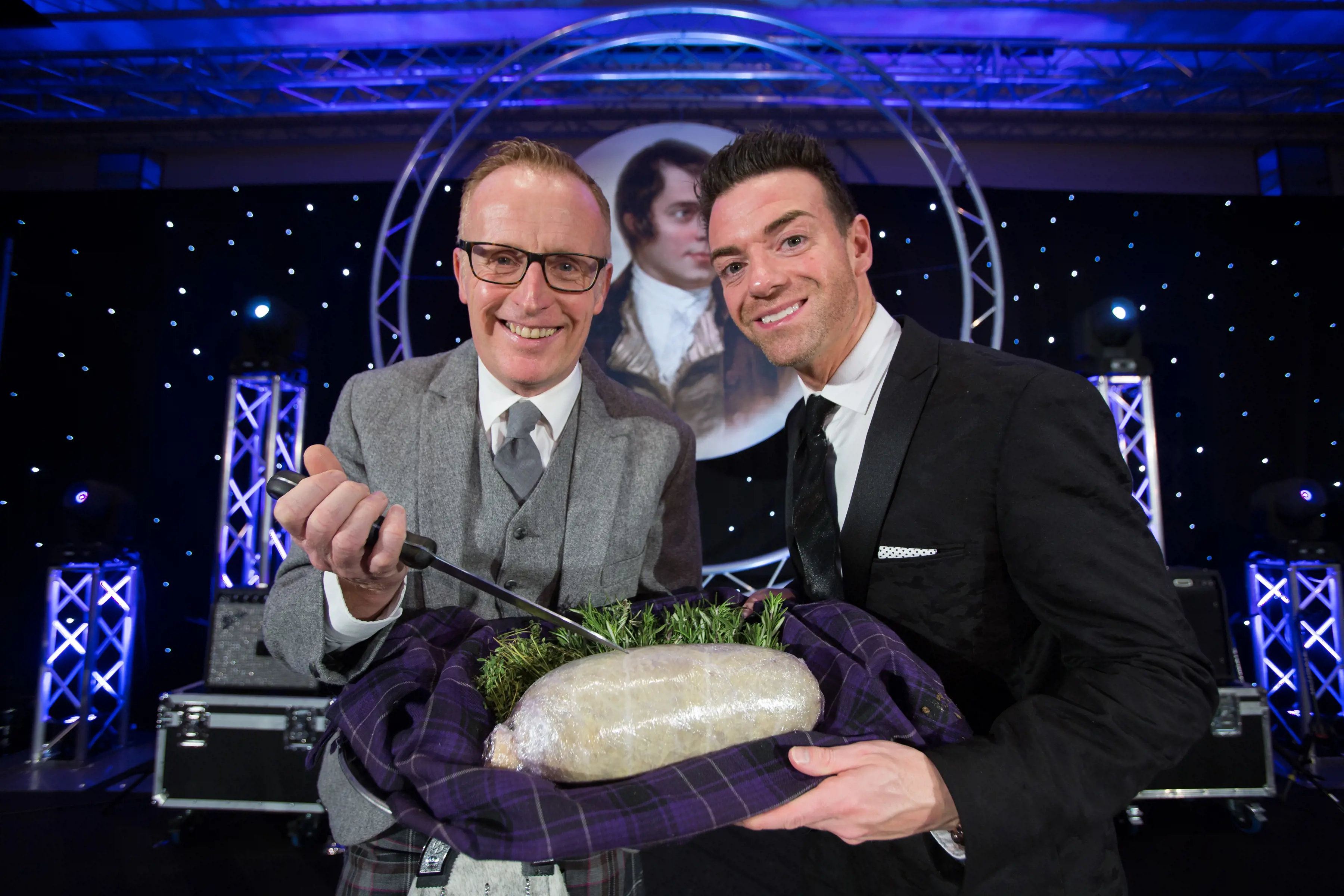 Broadcasting stars Des Clarke and Bryan Burnett joined entertainer Isobel Rutter at The Prince & Princess of Wales Hospice's annual Celebration of Burns at the Crowne Plaza, Glasgow.
Hosted by BBC Scotland presenter and long-time hospice supporter Bryan, the night captures the spirit of Rabbie Burns.
"This is an evening celebrating the work of the great Robert Burns, it also gives me a chance to reaffirm my support for The Prince & Princess of Wales Hospice and the brilliant work it does helping those with a terminal illness die with dignity and as free of pain as possible," said Bryan.
"The hospice cares not just for the person with the illness but their loved ones too, so it is lovely to be joined on the night by lots of friends and families coming together to give something back to this great place."
Stand-up comedian, radio and TV presenter Des added: "The Prince & Princess of Wales Hospice is a fantastic organisation that helps so many people at such a difficult time in their lives. This has been the most amazing night and I'm thrilled to be able to help the hospice raise vital funds to care for patients and families."
Burns aficionado Stewart Smith addressed the haggis and recited Tam O'Shanter, while Des gave the toast to the lassies, and Isobel gave the reply to the laddies.
After a wee dram there was dancing to ceilidh band Callanish and the chance to buy original paintings by Scottish artists including Marion Drummond, Ed Hunter and Laura Hunter.
Sponsored by Glasgow Airport, the annual event has raised more than £500,000 since it began in 1999.
Rhona Baillie, chief executive of The Prince & Princess of Wales Hospice, said: "Celebration of Burns is always a special event as it is our first of the year. In 2018 this is especially significant for us as we get ready to move to our new home in a few months.
"After several years of fundraising to build a new hospice for the people of Glasgow, we see our dreams turn into reality when patients move to a purpose-built hospice that will provide the very highest standard of palliative care in a state-of-the-art facility.
"We still have £1million to raise to reach our £21m target for the Brick by Brick Appeal, so please stay with us on our journey to build a new home for Glasgow's Hospice."
Glasgow's Hospice provides free specialist care to patients and families dealing with life-limiting illnesses.
Make a donation to Raise the Roof, the latest phase of the Brick by Brick Appeal, online here or make a smaller donation of £5 by texting ROOF to 70660.