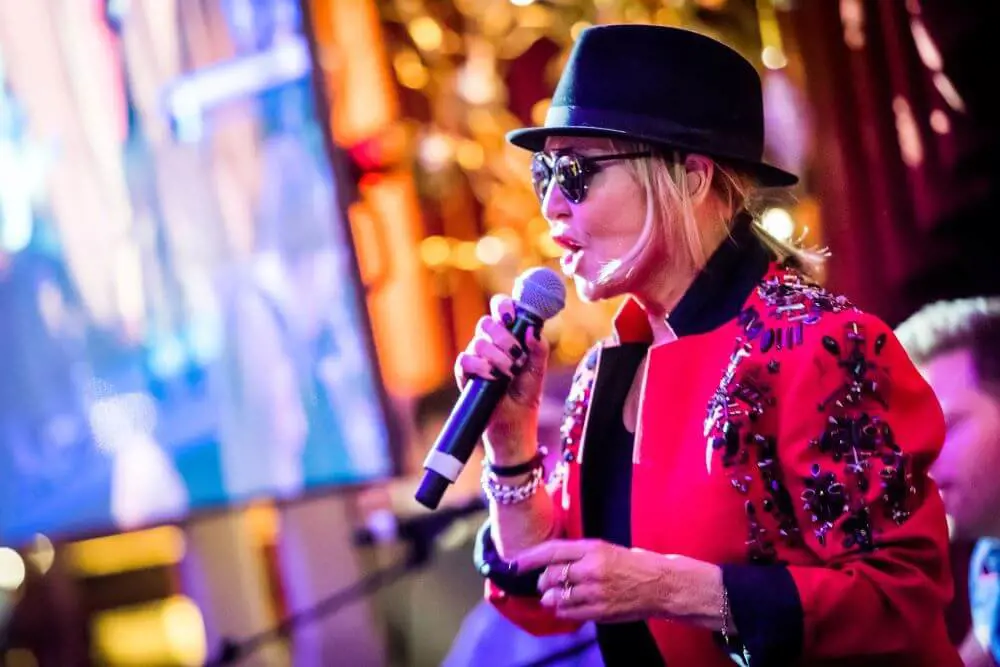 Singing sensation Lulu wowed a packed audience at a chic Mayfair venue in a gala fundraiser for The Prince & Princess of Wales Hospice in Glasgow.
She topped the bill at the exclusive event in Quaglino's, hosted by the hospice's London fundraising committee, with guests including Clare Grogan, Christopher Biggins, Darius Campbell, celebrity hairdresser Charles Worthington and Sanjay Patel who has animated a number of Pixar films.
The Prince & Princess of Wales Hospice in Glasgow's Brick by Brick Appeal is raising £21million to build a new home in the city's Bellahouston Park, to enable it to expand its services and transition young patients from the age of 16 to adult hospice care.
"What an incredible night and a wonderful opportunity to raise money for such a worthy cause," said Lulu. "The hospice does fantastic work, caring for patients and families at such a difficult time in their lives. It has been a really heart-warming experience to be part of the fundraising effort to help the hospice reach the £21million it needs to build a new home in Glasgow."
The hospice's London fundraising committee is led by Brian Duffy of Aurum Holdings and has already raised more than £250,000 for The Prince & Princess of Wales Hospice's new home. Other entertainment on the night, hosted by television presenter Jackie Brambles, included the Bay City Rollers starring Les McKeown.
 The state-of-the-art facility will lead the way in palliative care, offering a gold standard of care and support to 1200 new patients and families every year in a purpose-built facility.
The first hospice in the UK to be built to the Scandinavian Sengetun model of care, it will be set in 7.5 acres of green space in parkland in the south of the city. The new hospice will revolutionise patient care with adaptable private, social and family spaces specifically designed to boost wellbeing and create a sense of calm.
"Work started on our new home last year and patients are expected to move in the spring," said Rhona Baillie, chief executive of The Prince & Princess of Wales Hospice.
"As a direct result of the outstanding generosity shown by our London supporters, we are able to build a contemporary healthcare facility in Glasgow that will provide the very highest standard of care for those who are living with a terminal illness."
The hospice still has £1.3million to raise to reach the £21m total of the Brick by Brick Appeal to build a brand new hospice in Glasgow's Bellahouston Park.
Make a donation to Raise the Roof, the latest phase of the Brick by Brick Appeal, online at www.ppwh.org.uk/donate or make a smaller donation of £5 by texting ROOF to 70660.