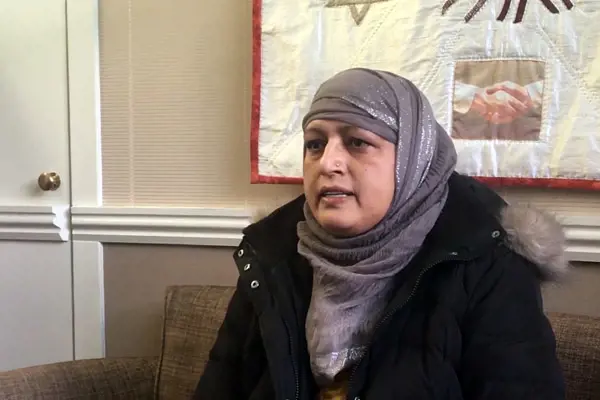 "Usually I'm here about four times a month. I see a doctor to get a prescription for pain relief, and I also come in to get physiotherapy, complementary therapies and counselling.
"I didn't know all that was available before I came to the hospice.
"It's great coming in, it makes you feel good and you can relax. All these services are available that I wasn't aware of.
"Before I didn't know anything about the hospice, I hadn't even heard of it.
"The help I get from the hospice gives me a better understanding of what is happening, plus I feel good getting physio. There are exercises that give me more strength and make me feel healthy.
"The therapies available are great, especially if you have had surgery, they help you move around much easier. I also get a massage.
"Getting counselling helps, you can talk about things.
"My family get complementary therapies too. It gives them a wee boost.
"Everyone in the hospice is great, they're really helpful. All these services are available, I just wasn't aware of it.
"Now I tell my family and friends about the hospice because they always thought the hospice was your last resort when you are very ill, but it's not. I feel it gives you more life and helps you get to know yourself and know that you can do things: you have a life. It's not what you think it is, it's nice.
"I would recommend the hospice if anyone needed help. Call in and make an appointment for them, if they have a referral, because maybe they don't want to do it. Then make sure they come along, or go with them.
"A lot of people in the Asian community don't know about the hospice. I didn't, but when I found out about it I was really happy.
"I've also been talking to the hospice's cultural liaison officer Majabeen Ali about the work she does, which has been really helpful."