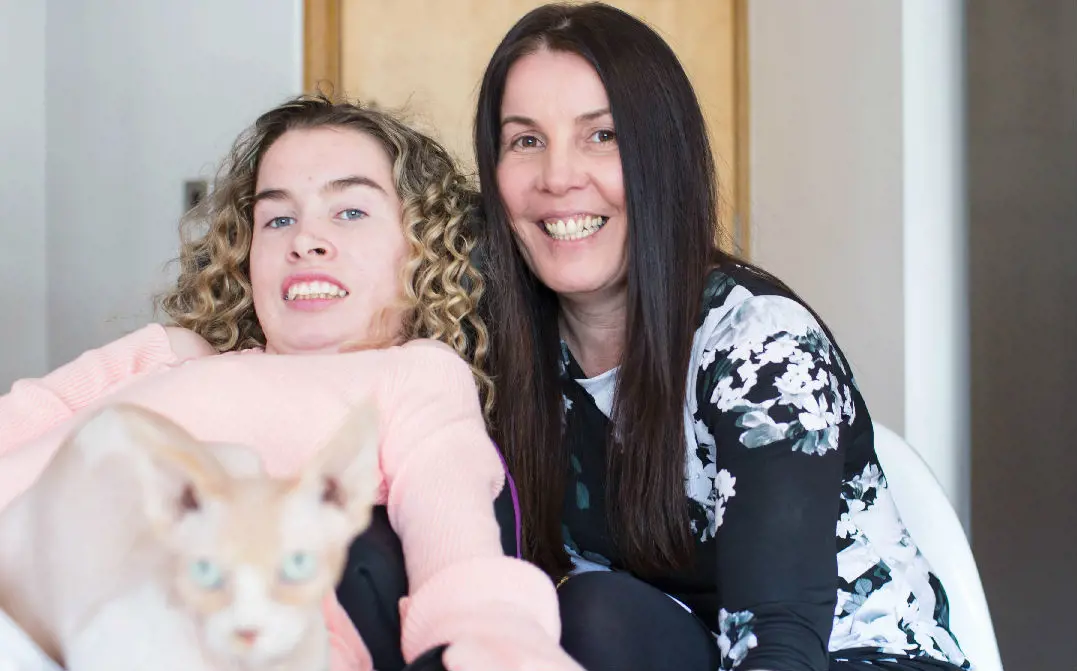 One of only two people in the country who suffer from the fatal genetic disorder, she is now 27 years old and a new patient transitioning from Children's Hospice Association Scotland (CHAS) to age-appropriate adult services at The Prince & Princess of Wales Hospice.
Once a lively child, filled with infectious enthusiasm for life, Leona is now in a wheelchair and can only communicate through a computerized speech board.
She doesn't let that get in the way of enjoying life, as her mum Angela explains. And as anyone can see who meets her and sees her beautiful smile.
"Leona has a busy life, she's out and about with friends all the time, she has her own car and her own care staff. She meets up with friends and goes to the cinema, she loves pretty clothes, make-up and pop music," she says.
"I'm a lone parent, I have a full-time job, I have a son at home and have Leona's needs to oversee. It does get tiring. To have the support of the hospice is fantastic."
Angela and Leona now work closely with Fiona Wylie, The Prince & Princess of Wales Hospice's senior nurse for strategy implementation.
"Fiona has organised Leona's therapies, so she's at the hospice once a week getting facials, manicures and pedicures. Fiona has also provided great emotional support with calls just to touch base and ask how things are. That gives us a lot of comfort," says Angela.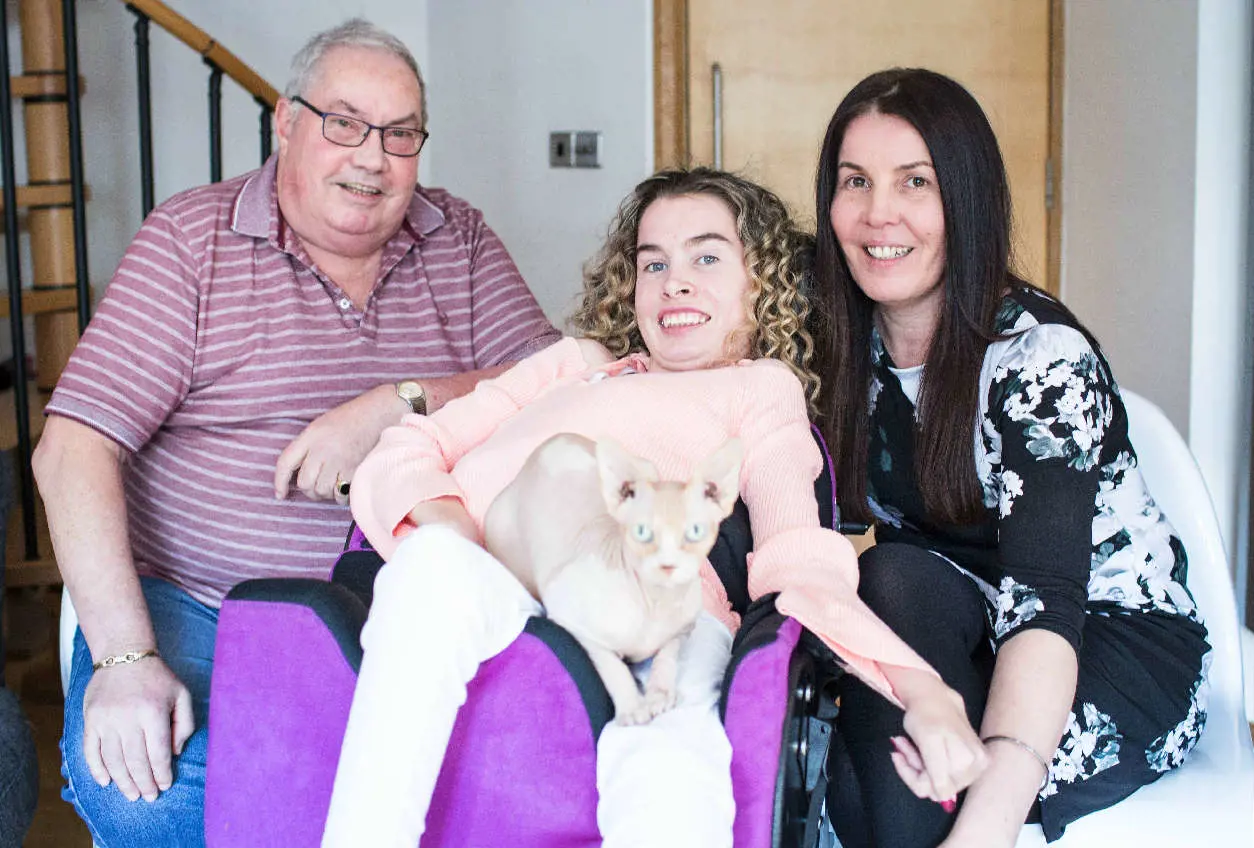 "The most important thing is that she is able to meet the needs that Leona has for her end of life plan.
"Everything that Fiona has said would happen has happened. The hospice hasn't let us down."
There were 52 people worldwide with Leona's condition when she was diagnosed and that has now risen to 81. The rare condition that look so long to manifest itself made it particularly difficult for doctors to diagnose.
At first doctors said Leona had mild cerebral palsy but as her condition got worse and her speech deteriorated, they continued to search for answers.
"Leona was a very active child, she went horse riding and swimming. As her condition got worse she had to use a mini-Zimmer frame and was then in a wheelchair," adds Angela.
We have a strong mother-daughter relationship and are very, very close. In a strange way, her illness makes that relationship all the more special. Her smile lifts everyone up.
"I try to keep her as informed as I can about her condition, without being morbid or scaring her. We always try to be positive."