Sporting Lunch
Friday 27th October 2023
DoubleTree by Hilton, 36 Cambridge Street, Glasgow
Join us for our 2023 Sporting Lunch!
Join us for our 2023 Sporting Lunch!

Sponsored by   
The Sporting Lunch has been a highlight of the Glasgow hospice's social calendar for many years – book your table now and kick start the weekend with a relaxed afternoon of beers and banter while raising those much-needed funds for Glasgow's Hospice.
We are delighted to be hosting this event again and would love it if you could join us. Over the years our Sporting Lunch has enjoyed the company of many sporting legends and this year is no different as we are joined by Barry McGuigan.
As an amateur he won a multitude of titles. At the tender age of 17 he took the gold medal at the 1978 Commonwealth Games and as a Professional he won the British, European and World Titles.
In 2007 Barry won the ITV prime-time show 'Hell's Kitchen' where, under the tutelage of world-renewed chef Marco Pierre White, he discovered his culinary talents and won himself a new generation of fans along the way.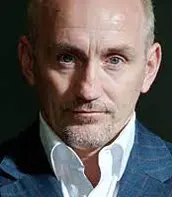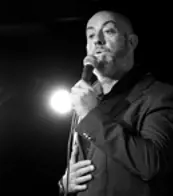 Undisputedly, Barry was one of the best boxers of his generation. Join us as he talks about his history in boxing, his success as a coach alongside his sons and how his career has developed over the years.
You will also be entertained by the hilarious Gary Little. He is one of the most consistent and funny acts in Scottish comedy.  He is recognised as a master storyteller, and is a regular headliner at many of the top comedy clubs in the UK.
Book now to secure your place at one of Glasgow's best sporting events of the year!
For more information, contact Nicole Dolan at nicole.dolan@ppwh.org.uk or on 0141 429 9887.