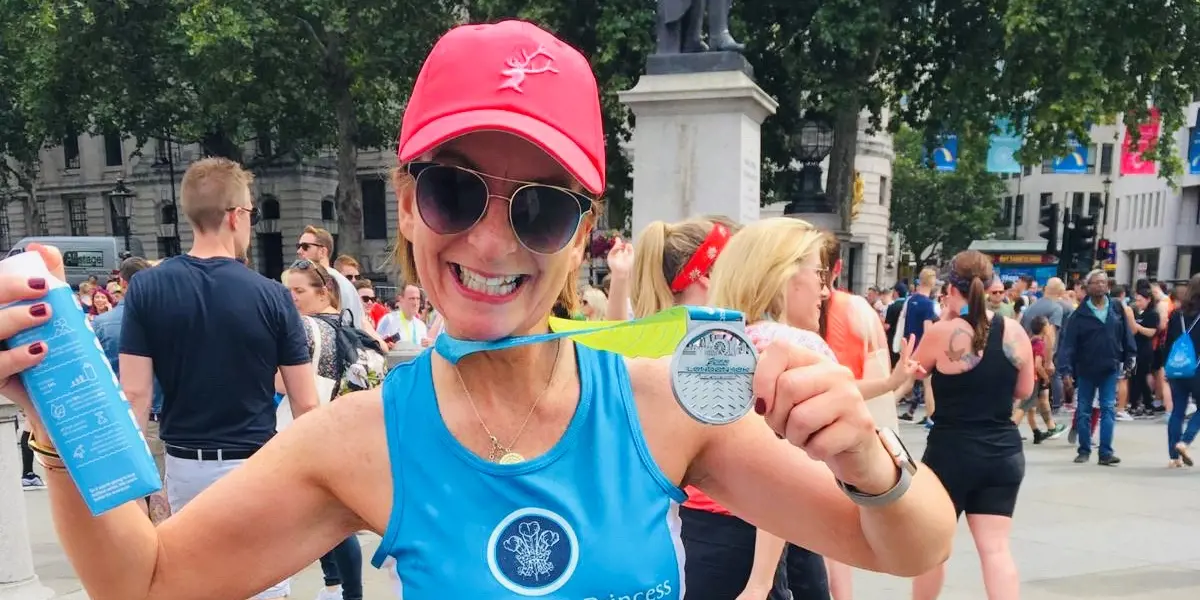 Former self-confessed couch potato, Jackie Malloy, is putting her best foot forward and taking on the challenge of a lifetime when she takes on the gruelling 26-mile London Marathon in October
Fundraising Director for The Prince & Princess of Wales Hospice, Jackie will be flying the flag high for Glasgow's Hospice and for Scotland when she dons her trainers and competes against marathon runners from all over the world in London on 2 October. 
"I am absolutely terrified, says Jackie. "This is the biggest challenge I've ever faced.I've never been overly athletic but have always fancied doing the marathon. So, a few years back, I started training and managed to complete a couch to 5k, then I registered for the London 10K and then managed to finish the Glasgow half marathon. 
"Then the pandemic hit and like most people, I stopped the training programme and put the trainers to the back of the cupboard. But with the London Marathon back in 2022, I decided I was going to get those trainers out again and start running."
Jackie is running in aid of The Prince & Princess of Wales Hospice which provides vital and compassionate care to 1200 people with life-limiting illnesses every year in Glasgow and the surrounding areas. As a charity, the hospice needs to raise £3million each year through fundraising and donations to continue providing this care. 
Jackie says: "I'm running this marathon to raise money for the hospice because every day I see the impact that our services and care have on people and their families. Our staff and volunteers do an amazing job. Every person who comes into the hospice is made to feel at home and safe and cared for. I think that's worth running 26-miles for and hopefully I will hit my fundraising target of £2,000."
You can read more about Jackie's challenge on her JustGiving page here