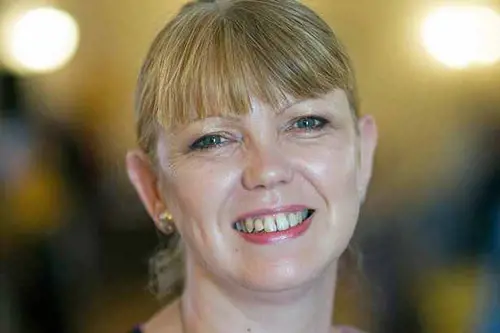 "The first day a nurse visited, she had a chat with me, and with mum, and administered mum's first injection, which was difficult because it was also the beginning of not being able to communicate with mum anymore," remembers Anne.
"In the following days, although I believe mum could hear me she definitely couldn't communicate. It was very sad but very necessary because the previous night she was screaming out in pain and very anxious.
"That first nurse was a light appearing that morning and, along with the other nurses who visited in the following days, they made mum's life so much more comfortable."
Robina had been diagnosed with heart failure 10 years ago, then with vascular dementia five years later.
Anne describes her as "a little Glaswegian lady who spoke as she felt, she had a heart of gold, she was a lovely woman with a lovely sense of humour". Before Robina became ill she loved socialising, dancing and going to parties.
"She was a very faithful and loyal friend, she was so sweet," says Anne. "And she loved animals. She fed the birds outside every morning and even when she was ill she always reminded me to do it."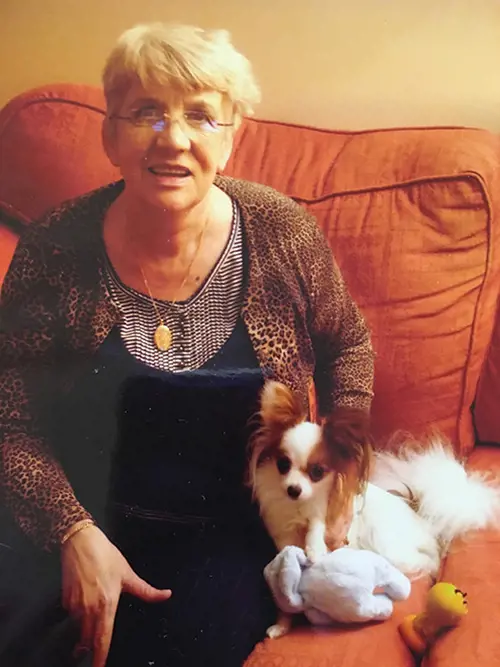 After Robina died, the hospice contacted Anne to offer any help she might need. Anne's stepdad died 15 years ago and Anne was her mum's carer, with help from her husband Andrew.
"I came in for counselling only three weeks after I lost mum, it was quite soon, but I'm glad I did it that early because it starts the journey on the grieving process. I saw a counsellor initially for six weeks and we continued for a further four weeks," she explains.
"We had really horrendous two years, 24/7, with mum. Andrew carried on working and I was with mum 24 hours a day. I'd do it all again, I'd do it in a heartbeat just to have her back.
"I've been able to express myself and tell my counsellor all that, she has been so supportive and helpful."
Anne also went to group counselling and though the formal group sessions have finished, she still meets regularly with the other seven members of the group.
"There was such a mixed age group and different backgrounds but we have all lost members of our families. We all have that one thing in common and that has bound us together.
"It's only when you use a hospice and see the work they do that you realise what goes on. I can't praise the hospice enough."
Anne said the group sessions made her realise she wasn't the only person struggling with bereavement.
"It's good to know it's not just me, because sometimes you feel very isolated and alone," she adds.
"One thing in the group we never say is that it's time to move on. No-one knows when they will feel ready. There's no such thing as moving on, you learn to live with it, that's all.
"I read a quote somewhere: 'I never thought I'd have to learn to live without her'. But you do, it's not something you ever wanted to learn how to do."