Nurturing and honouring the spirit within

Accessing the Namaste Care toolkit

Managing implementation

Assessing needs

Supportive, nourishing, healing environment

Taking a team approach

End in mind - thinking and planning ahead

Comforting and connecting through the senses - with intentional presence

Attending to the needs of family professional care staff

Recording and evaluating the care

Enriching and improving end of life care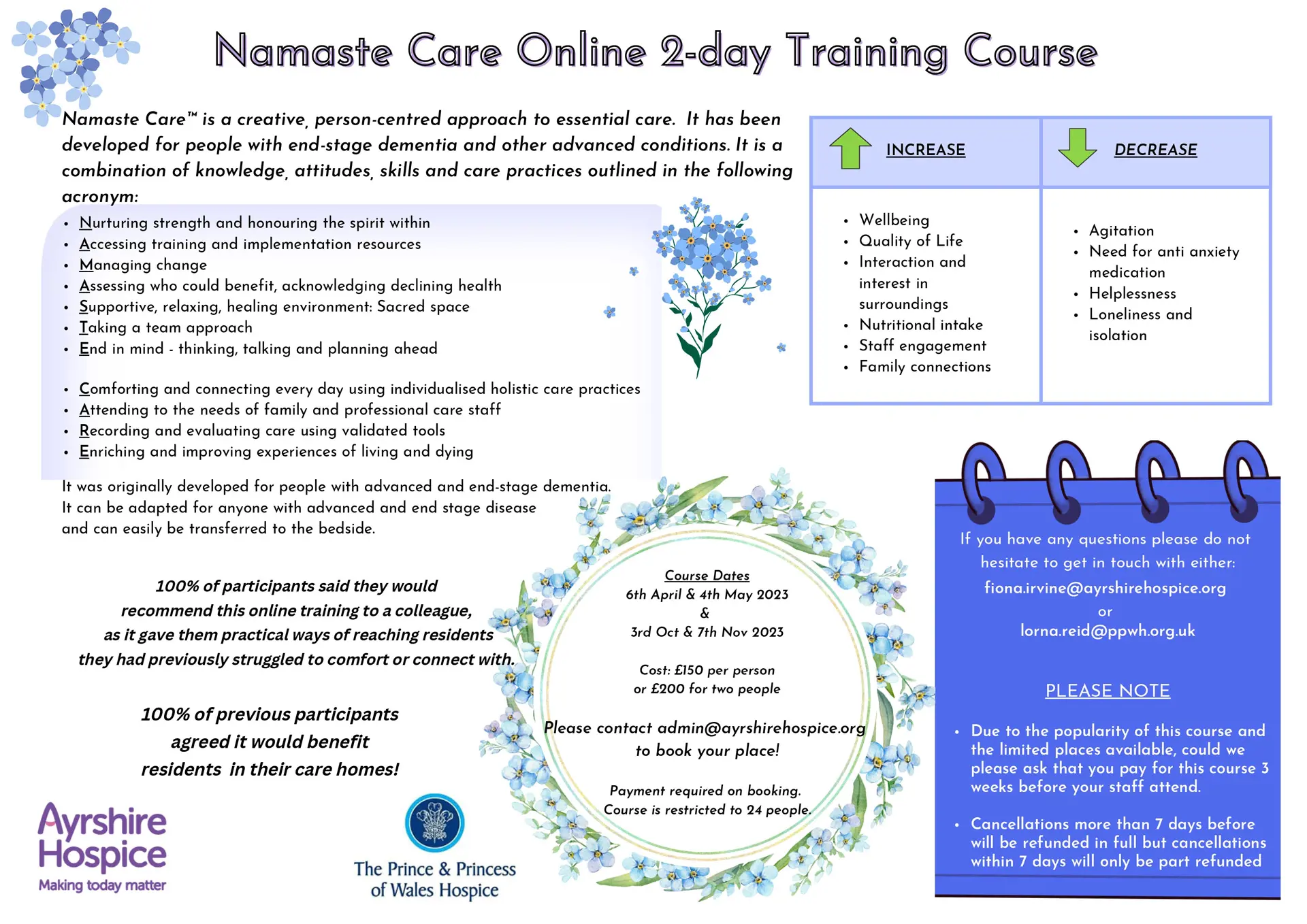 Autumn course - 3 October 2023 & 7 November 2023
Cost: £150 per person or £200 for two people
This course is restricted to 24 people.
Contact details to book: admin@ayrshirehospice.org
Namaste CareTM training teaches staff techniques to maximise comfort and connection through the senses, intentional presence, enhancing the physical environment and thinking and planning ahead. This is vitally important, particularly during the ongoing pandemic when restrictions have continued to negatively impact residents, families, and staff.
All previous participants from this innovating and exciting course agreed that Namaste CareTM would benefit residents in their care homes. And, all participants would recommend this online training to a colleague, as it gave them practical ways of reaching residents they had previously struggled to comfort or connect with.
To register for this online course, you must have access to a PC/Laptop/Tablet with a webcam and microphone (Smartphones are not suitable).
If you have any questions please do not hesitate to get in touch with either: